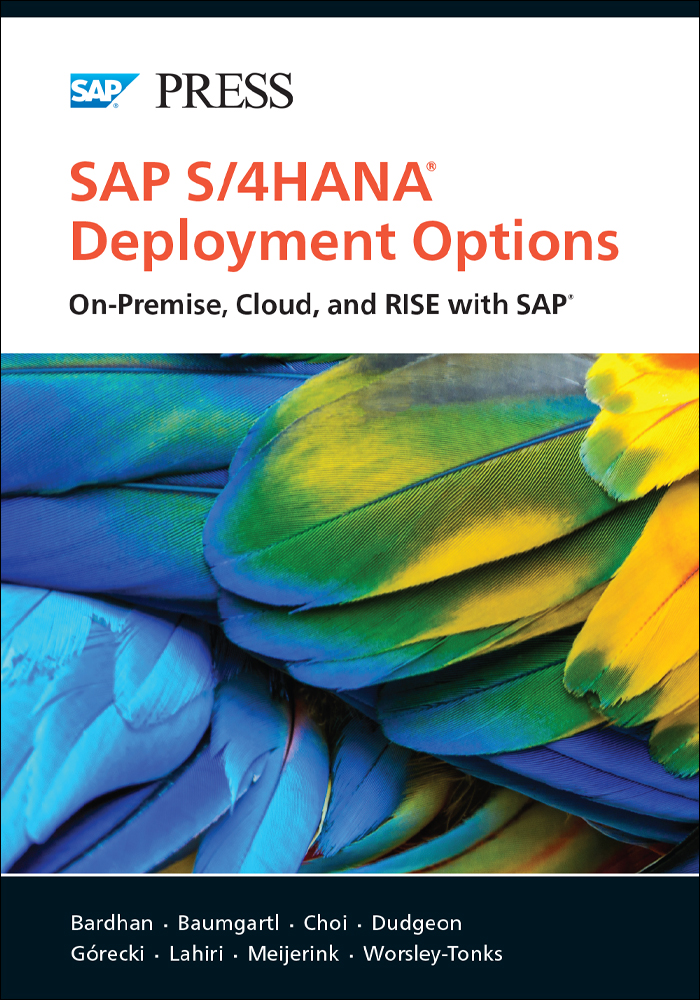 Download This Free Chapter
SAP S/4HANA Deployment Options
On-Premise, Cloud, and RISE with SAP
What's Inside?
"SAP S/4HANA Deployment Options" dives into the multiple ways you can bring an SAP S/4HANA system to your organization. Whether you're a large or small business, there's a deployment option that fits your needs.
Discover what the differences are between a public and private cloud deployment, learn about on-premise SAP S/4HANA, and see what RISE with SAP offers businesses looking for assistance with projects. In this free chapter from our SAP S/4HANA introduction, discover the following:
SAP S/4HANA editions
Deployment options: on-premise or in the cloud
RISE with SAP
Deployment considerations
and more!
This download is taken from Chapter 1 of the book SAP S/4HANA: An Introduction