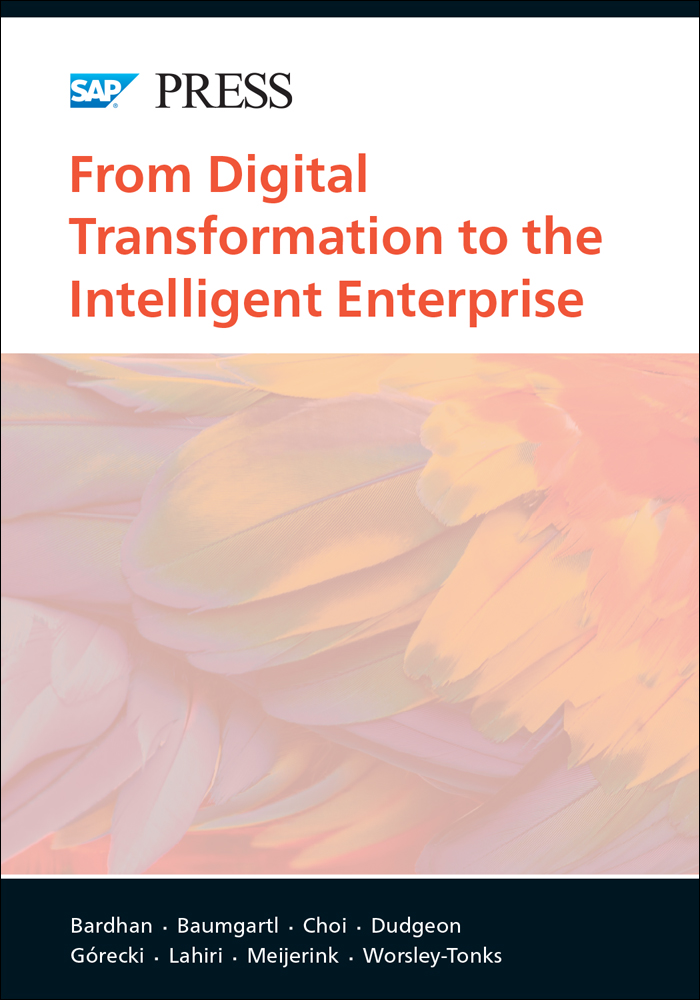 Download This Free Chapter
From Digital Transformation to the Intelligent Enterprise
What's Inside?
"From Digital Transformation to the Intelligent Enterprise" provides an overview of how to advance from a digital transformation using intelligent technologies to an intelligent enterprise. We'll explain the cornerstones of the intelligent enterprise and how intelligent technologies help to improve process automation and provide more insights into existing processes to support informed decision-making or autonomous decision-making.
We'll also lay out a more detailed view on the core end-to-end processes and the associated products and technologies to underpin the strategic move from a product strategy toward a solution strategy.
As SAP S/4HANA is the core of the end-to-end process chain, we'll give an explanation of the different editions and deployment options, and provide an overview of the possibilities for your company.
This download is taken from Chapter 1 of the book SAP S/4HANA: An Introduction, 4th edition.
Send me the free chapter!