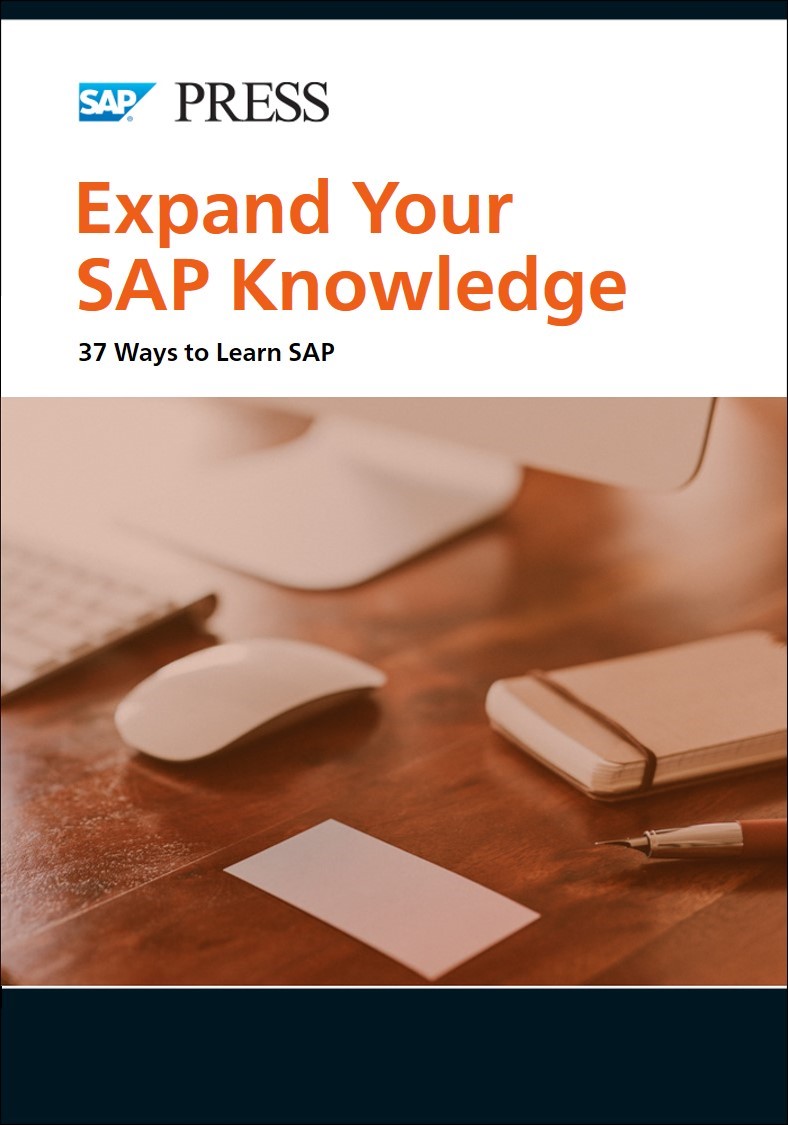 Free PDF Download
Expand Your SAP Knowledge
37 Ways to Learn SAP
Want to Continue Learning SAP?
If you've been looking for ways to learn SAP but have trouble sorting through all the Google results, we have a document that will make your life easier! In "Expand Your SAP Knowledge," we share 37 of the best websites, blogs, video creators, and podcasts that you can utilize to learn SAP. Whether you're an ABAP developer or SAP S/4HANA Finance user, administrator or HR manager, there's something to be found that can help you keep up to date with your SAP training.
If you're excited to explore the latest in the world of SAP, fill out the form on the right to get this helpful PDF emailed right to you. Best of luck on your SAP learning journey!
Send me the free chapter!